SD-105P Engine Controller in NEMA 4x Enclosure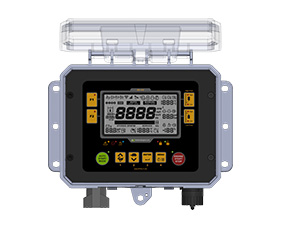 Learn more
SD-65P Engine Controller in NEMA 4x Enclosure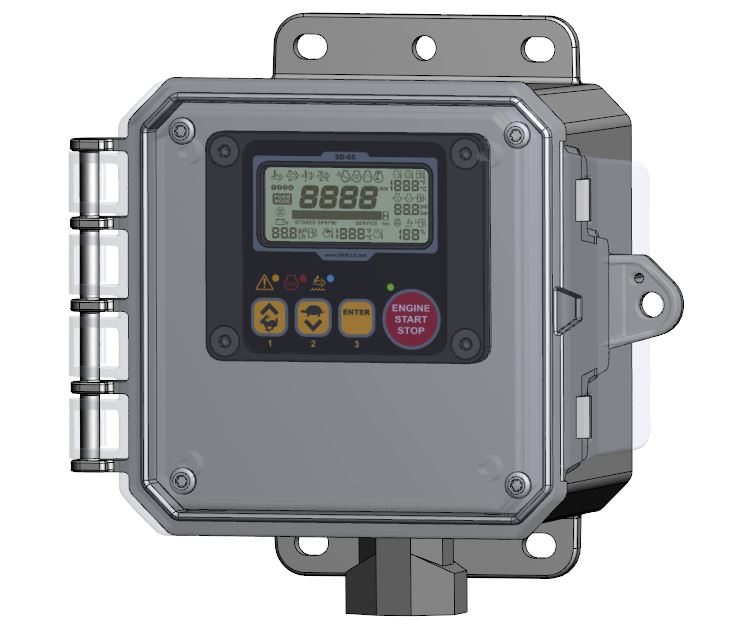 Learn more
SD-105P Engine Controller in NEMA 4x Enclosure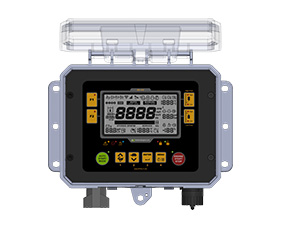 The SD-105P is DFX's full featured automatic engine start stop capabilities.
Contact sales for more information
SD-65P Engine Controller in NEMA 4x Enclosure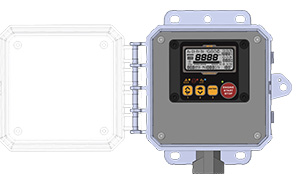 The SD-65 is DFX's entry level engine controller for electronically controlled J1939 engines requiring simple engine start/stop in a compact form factor.  The SD-65 is ideal for smaller engines; however, the SD-65 has technology to easily control larger more sophisticated engines.
The sunlight readable LCD is optically bonded with an anti-glare coated strengthened glass for optimal clarity and durability. The SD-65 LCD display uses both segmented liquid crystal and dot-matrix technologies. LCD displays engine parameters, fault codes as well as plan text descriptions for menu descriptions, engine fault codes and the ability to display custom parameters. Each LCD display is equipped with RGB backlight LEDs for night vision. LED backlight color can be easily configured via the menu system to the customer preference.
The SD-65 unique modular design simples wiring by utilizing a single CANbus extension cables with M12A waterproof connectors. These plug and play cables consist of a power, ground and shielded CANbus J1939 wires which can be extended up to 100 meters away from the engine. When utilizing our splitter connectors adding additional CANbus based products such as IO module modules, audio buzzers, keypads, wireless remote control or even telemetry modules an easy task.