With DFX, you don't get limited capabilities from a standard inflexible engine control product line. With over 30 years' experience, we know engines and we know how to design, manufacture and source complete turnkey solutions which include the electronics, wire harnesses and sensors.
Our products are designed to withstand extreme heavy-duty off-highway conditions while still being price competitive. With our vast experience, DFX has developed a family of modular products that can be easily expanded with add-on I/O modules and keypads to meet each customer's unique requirements. Our new-concept products utilize CANbus J1939 plug and play solutions that simplify installation, reduce sourcing bottlenecks and increase product functionality. We listen, we Learn and we solve our Customers' exact needs with high quality custom solutions that include software and hardware specific to each OEM application.
We're an emerging, agile company that you can count on to provide cost-effective engine control solutions while maintaining high-quality standards. If you don't see what you want, ask…if it's possible, we'll find a way to do it!

Book a VIP DEMO at our Booth
Visit our Booth at S83507: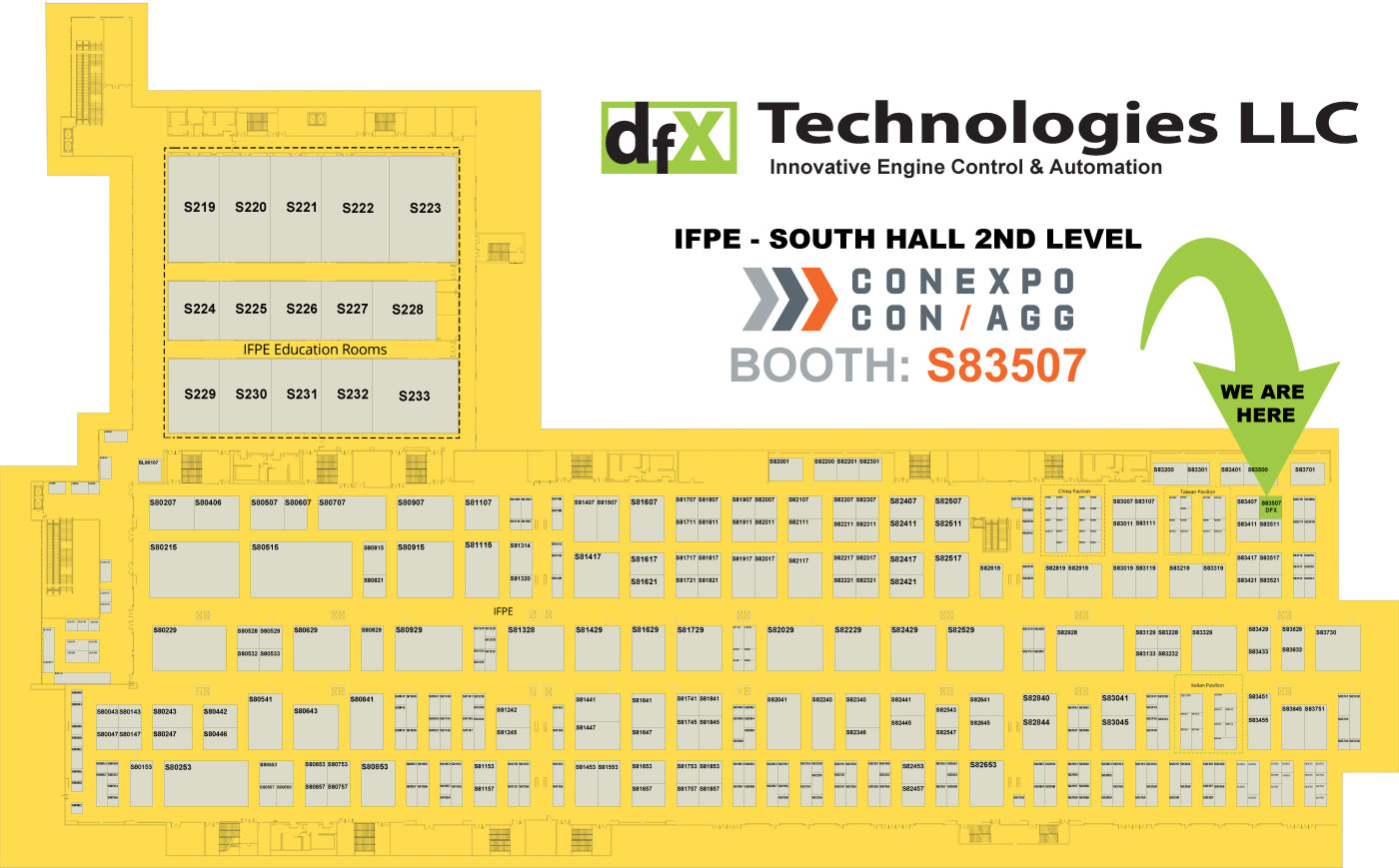 BOOK YOUR VIP DEMO
For a VIP product demo please send a text message to 404-965-0178 with your name and contact details.
Please include a date and time that you would like to meet us at our booth S-83507.
A product demo in your booth is also available on special request.
Note: VIP demos are only available from March 14th to16th.
See our products live on our engine simulator